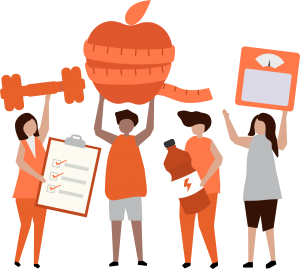 The Philippine Fitness Industry is currently one of the fastest growing business sectors in South East Asia. Moreover, the fastest growing component of this sector is 24 hour gyms.
Over the past few years there has been a dramatic increase in awareness from the community that fitness and regular exercise provide the 'real' solution to weight loss and improved health.
The two biggest factors which influence someone to join a specific gym are price and convenience. However, the two biggest factors that influence someone to maintain their membership are service and results, followed closely by facilities.


Get Fit 24/7 understand that along with establishing facilities in convenient locations with affordable memberships, members must be provided exceptional service which helps them achieve real results. Get Fit 24/7's mission is to provide facilities and service which exceed expectations and help members develop long term and sustainable fitness habits.


Get Fit 24/7 is an initiative of 3 experienced fitness industry professionals with over 17 years combined experience in the 24 hour gym market, having all owned and operated 24 hour gyms in Australia. Furthermore, their background includes over 10 years experience in the building and construction industry which means they bring a unique combination to opening a 24 hour gym.
Not only do they design facilities that meet the needs of members but understand the requirements of landlords to build a professional, modern and up-market facility that adds value to the building. 


Furthermore, they have a background in sports coaching and education, meaning Get Fit 24/7 offer excellent training to their local staff and stay at the forefront of operational procedures and fitness industry trends.